So without any planning or notice- I took a hiatus from blogging. It wasn't something I really planned or premeditated. School ended and life took over. While I do love to blog and check in with you all- when things get busy I just can't seem to muster up any creativity for the blog. And I would rather take a hiatus that put out some half thought-out posts for you all! Heck- some of you may not have even noticed my break!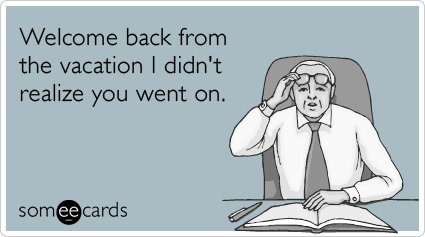 Besides, in the creative field, I find that taking a mental break from things helps to stir the creative pot a bit! So this summer I had plenty of fun with my kids. We took a few trips and I worked a bit. And now...I'm ready to blog again! One of the other things I bailed on this year was the NY show...now called NY NOW at the Javits Center. It always seems to be around my hubby's birthday and we often jet out of town. So while I didn't attend in person, I am following the cool products that were introduced there....and some of my faves came from
Red Egg
.
Wished I was swinging
here
this summer....LOVE!
This
little lover
has file drawers in the bottom...who wouldn't want this in their office?
And they have the most
amazing chairs
available in multiple beautiful finishes!
And now that I'm back I'll continue to share my inspirations with you! Happy to be back! Hope you all enjoyed your summer and fueled your creativity!