I have a little bit of an obsession to confess to...I am obsessed with initial mugs. I don't know why- I don't even own one but I get excited every time I see a new version and I wonder who I can buy it for. I imagine using it to host my other obsession...Sharpie markers...Hint, hint...if you are on my Christmas list this year you just might be getting you an initial mug.
Here are some of my faves...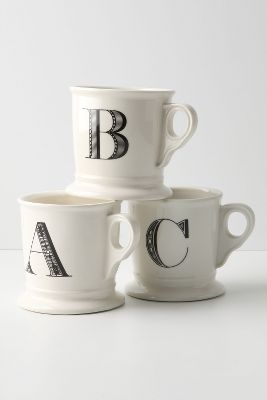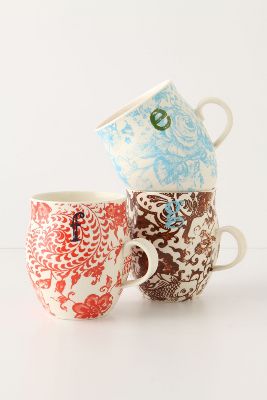 Rosanna Initially Yours Mug Letter J
What is your fave? Too many to choose....Happy Shopping!