Whew! Having your house on the market is a lot of work! I like to think that my house is always clean and relatively neat- for a busy family of four plus one furry member. But keeping your house "show ready" is a whole other level!!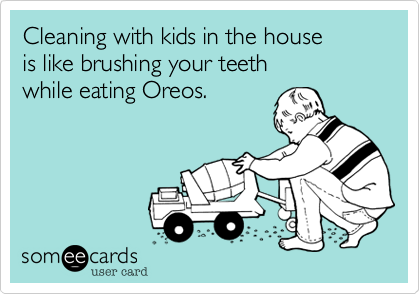 The good news is that we have had a lot of showings, second showings and a great buzz about our house! There were
three key steps
that we took that I think have helped us attract buyers, show well, and ultimately, will help us when the offers start to come in:)
Step #1 Get your home inspected first!
We had a Home Inspector come to our home and conduct a Homeowners Pre-Inspection. Most homeowners looking to put their home on the market don't even consider having an inspection done. They don't want to spend the money and instead, just fix up a few home repairs that haven't been completed. That's a big mistake! I think hiring a Home Inspector before going on the market is absolutely imperative and here is why:
T
he most serious buyers are the ones who will see your home first- they have been looking, they are educated and they know as soon as something new hits the market. For this reason, usually your best offers are the ones that come in first.
Let's say you get a great offer in the first week and you accept it. Now the buyer will bring in a Home Inspector to inspect the house. You'd like to think that everything will go smoothly but remember, it is the inspector's job to do his/her due diligence and point out everything that is potentially problematic with the home.
Once that 2,000+ page report is compiled :), your buyers will look at it and possibly detract from their original offer based on the results of the inspection. And you are left vulnerable. Money is literally being taken out of your pocket. Why? Because you didn't know these problems existed in the first place! Perhaps if you did know you would have addressed them before going on the market...and the cost to address them would be less than the amount the buyer is deducting from their offer. I tell my clients all the time: What would cost hundreds to do, buyers will deduct thousands for.
Got my logic?
We had our home inspected first and then we addressed any major issues that needed to be addressed. Yes, the inspection cost us several hundreds of dollars.....but
knowledge is power
. We chose to spend what we could on repairs as a result of the inspection. Instead of spending $5000 on painting and other cosmetic things, we chose to spend money on things that would come up on the inspection. No one is going to reduce their offer because your paint is chipping!Of course, it goes without saying, once you have the inspection done, invest the money to fix the major things you feel you can afford to fix. As for the things you can't afford to fix, at least you are aware of them and you can price your home accordingly.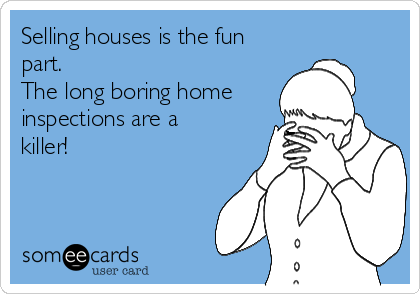 Then we moved on to the next step:
Step #2 Staging and Packing
Yes. I said packing. Most people think it is absurd to pack before you have even put your house on the market but trust me, it is a necessary step! I went room-to-room and de-cluttered. Everybody got a box to fill of unnecessary items from their rooms. My kids packed their extra stuffed animals that didn't need snuggling for the next few months and the broken down Legos that could get thrown in a bin. I cleaned out closets and re-folded my linen closet. Cleaning out cabinets and closets (which will inevitably be opened) will show the prospective buyers how much space you have and how organized you can be in
this
home.
Remember, you are selling a lifestyle
...if your home is neat and organized, the buyers will believe that they will be neat and organized in this home, too! Remove small unnecessary pieces of furniture that might clutter up a space. Take down about 95% of your framed photos and religious items and clean, clean, clean! Baseboards, trims, doors, doorknobs....nobody wants to buy anyone else's dirt- get rid of yours and a buyer will picture themselves in your clean and tidy home! Consider hiring a professional
S
tager to help pull it together for you. Usually a consultation lasts a few hours and you get a vast amount of information. Homeowners stop seeing their own clutter after a while so hiring a professional will help speed up the process and you'll have a better result than if you handle the task on your own. I happen to know a good Stager if you need one:)
www.Homestyling101.com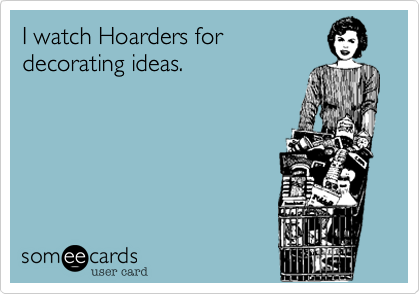 Step #3 Have your Home Professionally Photographed (or get your Realtor to do it!)
90% of buyers shop online for a home before contacting a Realtor. That means the first-impression of your home will be based on the photographs. Do you want to rely on iPhone photos or a point and shoot camera? Photographing the home is usually the responsibility of the Realtor. Because I am in the business and I had a favorite photographer of my own, I had them done myself. And my home is NOT a million dollar home. And my home is probably the ONLY home in its price category that has professional photos. But, we have had an exorbitant amount of showings and I think it is because it shows so well online. When interviewing prospective Realtors, ask if they can have the property professionally photographed! Also, Homestyling101 also offers Real Estate Photography services bundled with staging services! Contact me for more information! Homestyling101@yahoo.com
Basically, all three steps that every Homeowner should take before listing their home are steps that ensure that your home will stand out among the competition. Once your home goes on the market, it is a product and if your product looks better than the competition and is priced well- it should sell!
Many people don't want to
spend
money on their home before they sell it. Change your mindset! It's not spending-
it is investing in your largest asset!
If you were going to sell your car, you'd have it detailed first...right? Well it's that same thought- your home is your largest asset. Why not be as prepared as possible when selling it? Why not show your "product" in the best light when selling? It is an investment in your largest investment!
I'd love to hear your comments and feedback on other tips you may have used in selling your home...or struggles! Open forum...now discuss!